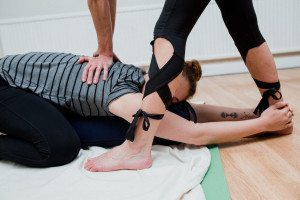 Yoga & Thai massage afternoon
October 12, 2-5pm,
The Loft above Little Dippers,
Upper Gardner Street
A deep, meditative afternoon of yoga asana, mantra, pranayama and meditation to deepen your interoceptive senses: bringing your awareness to the subtle body, dropping in to a meditative space of integration.
We will also explore some shared Thai massage techniques to open up the breath, releasing tension around the diaphragm, so that breath and energy can be more fluid, allowing the nervous system to release more fully.
These days are very grounding and allow practitioners to find time and space to really drop in deeper to their practise. The pace is slow and responsive and all practises are adaptable to meet you where you are. We will use props and support to allow the body to unfold.
An opportunity to meet yourself with honesty and kindness, nurture what is and let go of what no longer serves you.
Book now, £30 each or £50 for two people coming together*.
*Please note, bookings are non-refundable, but you are welcome to offer your space to someone else if you are unable to attend.