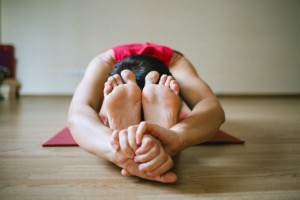 WORKSHOPS:
ReConnect Partner yoga & Thai Yoga Massage Workshop, Feb 18 BOOK NOW;
ReStore ReFresh ReNew Spring reboot, March 18 BOOK NOW
I teach because I am passionate about how yoga can make you feel; more at ease with yourself physically and emotionally, more connected and aware of yourself and others. Vajrasati yoga is not prescriptive, much more about your own personal journey than whether you can make a shape or touch your toes!
I am also a Thai Yoga Massage therapist so will often use techniques and adjustments within sessions to allow you to explore and release held tension, to revitalise, energise and restore the body's natural flow. Yoga and Thai Yoga Massage can be deeply therapeutic for mind and body, so whether you are looking for better physical connection, to ease stress, address physical or emotional habits that are holding you from your true potential or just to find some centred space in your busy life, come to class or book as private session or Thai Yoga Massage treatment.