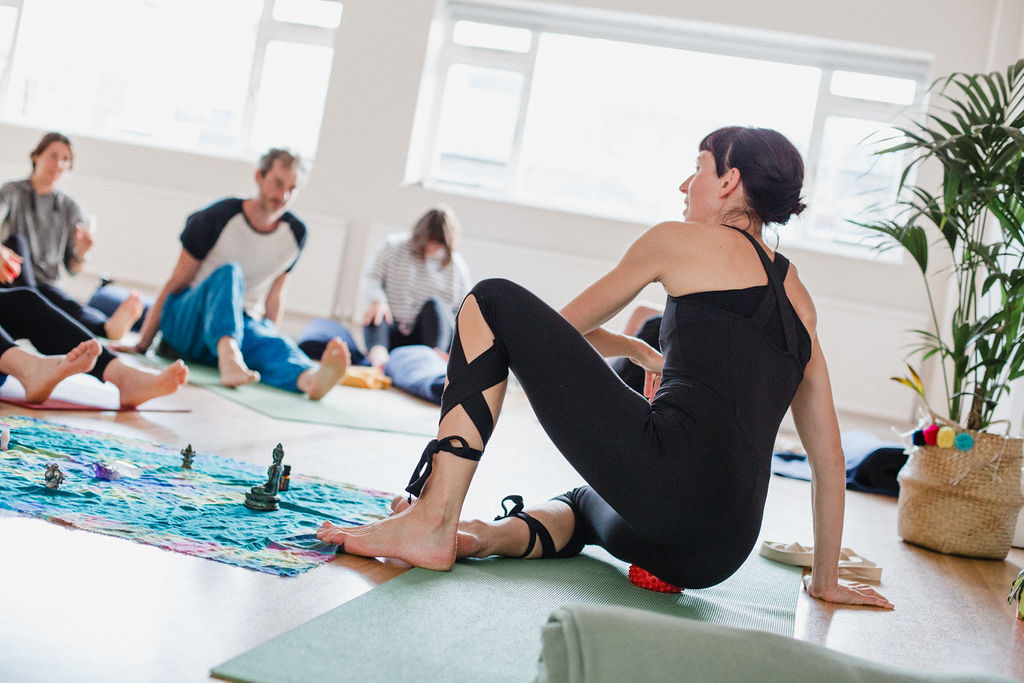 Live streamed on Zoom during COVID centre
Wednesday, 1-2.15pm Restorative yoga Join class
Thursday, 12-1pm Join class
Thursday, 6-7.15pm Join class
Payment £5-10, Pay for class

A centred space to unwind, arrive and cultivate self awareness and compassion. These classes integrate movement, breath, philosophy and humour in a way that leaves you feeling lighter, refreshed and revitalised.
Classes are accessible and adaptive, whether you are an interested beginner or experienced yogi, whether you are young or old, flexible or stiff.
Vajrasati yoga uses the tools of modern postural yoga (asana, pranayama, mantra and meditation) safely and clearly, to reveal the essence of yoga and ultimately release the full potential of our humanity, an internal, local connection with 'intuitive intelligence' (Ishvara Pranidhana).
Payment £5-£10 according to income Pay for class