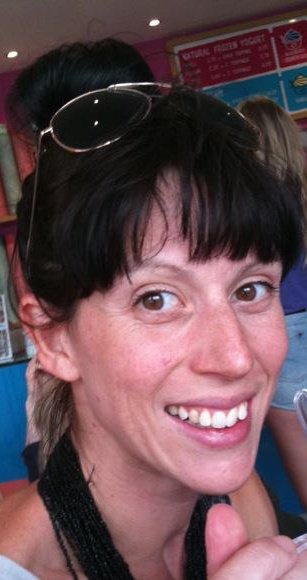 Leonie Taylor
I have been practicing yoga since 1996. I have four yoga babies and have practised and taught throughout my own pregnancies. It was during my first pregnancy that I found a deeper connection with yoga and, inspired by the positive birthing experience helped by adopting yogic philosophy and practises, decided to teach, enrolling on the Vajrasati teacher training in 2006 and taking the Birthlight Diploma in PeriNatal and Post natal yoga in 2007. I am accredited with Yoga Alliance 500-hour Teacher Training and fully insured.
I am passionate about yoga in a holistic sense: the relationship between asana, mantra, pranayama and meditation (body, mind, breath and sound) practice on the mat and developing a deeper sense of connection, centre and space beyond.
Yoga, in this sense, informs the way I try to lead my life, parent my children and respond to the world; with open awareness, ease, generosity, acceptance and non-judgement.
This ethos is core to the online communities and groups that I run:
Please do like the Centred Space Facebook page as well as the UMEmamas online forums for yogic parenting support and discussion.
UMEpregnancy
UMEmamas for mamas of babies and toddlers
UMEmamas Juniors for mamas of primary school aged children
UMEmamas Teens for mamas or pre-teens and teens
UMEpapas for dads
Before I taught yoga, I worked as an editor in women's magazines, and have written articles on conscious parenting and yoga for various magazines and websites such as Red, ELLE and The Guardian.